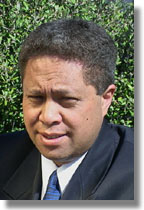 PRINCIPAL:
Tihirau Shepherd
Secondary (Year 9-13)
Single Gender-Boys
Boarding Facilities
Manawatu-Wanganui Region
Fielding

"Whaia Te Tika"
Hato Paora is an integrated college that is Māori and Catholic. It is primarily a boarding school but there are places for day students.
Hato Paora:
Provides a positive school and classroom learning environment;

Provides qualified, concerned, caring and committed teachers and hostel staff;

Provides opportunities for parents to be consulted and involved;

Support parent in setting and maintaining high standards of work, participation and behaviour;

Will establish clear guidelines for students work and behaviour and be consistent in the maintenance of high standards;

Provides appropriate facilities that are maintained and in good order;

Communicates regularly with parents on progress and matters of concern;

Maintain a safe and secure living and learning environment;

Provides an environment that in the spirit of Paora, posters reconciliation, development and leadership.
Hato Paora expects that the students will:
Involve themselves in the wider life of the school and hostel and make full use of any talents they have

Attend school regularly, participating in all aspects of the general school programme

Behave sensibly and accept that rules are necessary for the smooth running of a school and hostel
We envisage that our parent will:
Take an interest in the attendance, work and other activities of their sons and encourage them in their endeavours

Support the high standards that are set and help to maintain them
---
ERO Report - Hato Paora 2001
Students actively recognise and strive to consistently uphold the expectations of the school's special character. Students are settled in class and are happy in the school environment. There is an affirming atmosphere for learning, with teachers respecting and caring for their students. External examinations show that many senior students achieve good results. Students receive sound transition and careers information and seniors work in an environment that encourages them to value achievements and set high standards.
Features
Latest News
Research Shows that Māori Boarding Schools Have Huge Opportunity to Expand...MORE

2002 NCEA results prove Māori boarding schools are some of the top schools around...MORE
---
What is Paerangi?
Paerangi Limited is a Limited Liability Company with Charitable status. It was established and constituted in 2001 to support...MORE
---
Facts & Figures about the Colleges
Where are the Colleges and what do they offer? There are six Paerangi colleges. They are all situated in the North Island of New Zealand...MORE