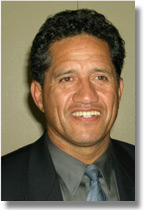 Executive Officer :
Tom Ratima
Secondary (Year 9-13)
Co-Ed
Boarding Facilities
Hawkes Bay Region
Central H.Bay District

www.teaute.school.nz

"MATE ATU HE TETE KURA, ARA MAI HE TETE KURA"
Te Aute works to four key principles:
LEARNING as the priority

QUALITY TEACHING

FLEXIBLE AND CHALLENGING CURRICULUM for all students

Ensure a SAFE AND SECURE ENVIRONMENT for all students
Many parents and students do not wish education to be solely in Pākehā terms but to be bilingual and bicultural. In this area, Te Aute will fulfil many of their desires and aspirations.

TE KAUPAPA O TE KURA O TE AUTE

The College must continue to strive to be a community where Māori etiquette and its niceties of behaviour are practised on all occasions.

A place that the students regard as home; their turangawaewae.

A place where Māori values, attitudes, and practices are fostered.

A place where with the help of understanding Pakeke pupils realize their potential in academic and personal growth.

A place where dedicated teachers inspire pupilÕs with confidence that things they are taught are a base on which they can pattern their lives in a multicultural society.

A place given to God so that the Christian ideals of the College may have a lifelong influence.
---
ERO Report - Te Aute 2000
The academic profile of the school has improved and the increased number of students who pass bursary examinations exemplifies this… The board has made a particular effort to establish strategies and systems to make the school safe for students. …A feeling of pride is promoted amongst students. For these reasons, the roll has increased. Students receive a good education.
Features
Latest News
Research Shows that Māori Boarding Schools Have Huge Opportunity to Expand...MORE

2002 NCEA results prove Māori boarding schools are some of the top schools around...MORE
---
What is Paerangi?
Paerangi Limited is a Limited Liability Company with Charitable status. It was established and constituted in 2001 to support...MORE
---
Facts & Figures about the Colleges
Where are the Colleges and what do they offer? There are six Paerangi colleges. They are all situated in the North Island of New Zealand...MORE