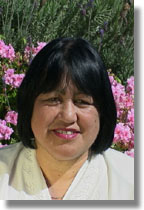 PRINCIPAL:
Dawn Mitai-Pehi
Secondary (Year 9-13)
Single Gender-Girls Sch
Boarding Facilities
Manawatu-Wanganui Region
Marton

www.tmgc.school.nz

"Turakina Ngā Hara"
Originally established in 1905, at Turakina, the school moved to Martin in 1928. Integrated in 1981 the school has room for 160 boarders. The school is a modern innovative Māori girlsŐ college following the national curriculum year 9-13 and offering both conventional and non-conventional subjects.

School Culture
Turakina is a caring; sharing and safe environment to develop well balanced and well educated young Māori women. Turakina offers a 24-hour learning environment. Curricular and extra curricular opportunities abound.

Turakina promotes the development of cultural identity, Te Mana and self esteem of each girl through Te Reo me ōnā Tikanga and the many facets of Māoritanga. Both formal instruction and the use of karakia in daily life promotes the girlsŐ understanding of Te Taha Wairua, and themselves as individuals and whānau. Participation in hui, culture, tradition, kapahaka, manaakitanga, arts, and wairua is the lifestyle of Turakina.

The Mission of Turakina
To support, to uplift and to strengthen our learners in order that, their quest for knowledge becomes paramount. To do this we must build a firm foundation and belief in, Mana Wairua, Mana Māori, Mana Wāhine and Mana Matauranga. Hence the aspirations and dreams of our ancestors will be fulfilled and the wellness of Māori will be forever in place.
---
ERO Report - Turakina 1999

"Willingness and commitment toward school improvement promote improved educational opportunities… Modified teaching approaches and varied classroom delivery techniques ensure improved learning opportunities. …Outgoing, self-assured students exhibit increased confidence as learners. Students are active seekers of knowledge."
Features
Latest News
Research Shows that Māori Boarding Schools Have Huge Opportunity to Expand...MORE

2002 NCEA results prove Māori boarding schools are some of the top schools around...MORE
---
What is Paerangi?
Paerangi Limited is a Limited Liability Company with Charitable status. It was established and constituted in 2001 to support...MORE
---
Facts & Figures about the Colleges
Where are the Colleges and what do they offer? There are six Paerangi colleges. They are all situated in the North Island of New Zealand...MORE