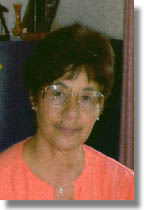 PRINCIPAL:
Georgina Kingi
Secondary (Year 9-13)
Single Gender-Girls Sch
Boarding Facilities
Hawkes Bay Region
Napier
Taradale



"Every girl preparing for quality of life enhanced by a Catholic and Māori Boarding School environment."
St Joseph's Māori Girls' College, was founded 1867 by the Sisters of Our Lady of the Missions. Two years earlier, a group of four sisters had come from France by sailing boat to start Sacred Heart College at Napier. The Sisters, and the Māori Missioner, Fr Reigner, SM saw the Māori's great need for education in this new Pākeha world, and so they started a little boarding school for Māori girls on the convent property. It was called St Joseph's Providence and was opened on October 10th, 1867, with twenty pupils, the first principal being Sister Mary St John.

Records from the 1880s to 1930s show about 40 to 60 pupils lived at the College. After the Napier earthquake of 1931 the College was rebuilt on its present property at Greenmeadows and reopened in 1935, to expand its roll to about 130 pupils. During the 1970s a building programme was undertaken so that now St Joseph's is able to accommodate up to 240 students. The College became an integrated Secondary School in 1982 and from 1993 a limited number of day students were able to enrol. It is intended to keep St Joseph's at this size so that its 'family spirit'
---
ERO Report - St Josephs 2002
St Joseph's Māori Girls' College provides a unique education to young Māori women in a Catholic, Māori, boarding and day environment. Teachers have consistently high expectations regarding students' personal conduct, attitude, work output and presentation. The school's external qualification results confirm the emphasis on academic success. Students value their learning in a culture where achievement and a work ethic are promoted. They are confident when interacting in a range of learning experiences. Students embody mana wahine.
Features
Latest News
Research Shows that Māori Boarding Schools Have Huge Opportunity to Expand...MORE

2002 NCEA results prove Māori boarding schools are some of the top schools around...MORE
---
What is Paerangi?
Paerangi Limited is a Limited Liability Company with Charitable status. It was established and constituted in 2001 to support...MORE
---
Facts & Figures about the Colleges
Where are the Colleges and what do they offer? There are six Paerangi colleges. They are all situated in the North Island of New Zealand...MORE